Our Solutions
Our solutions include change management initiatives across your team or organization, consultative workshops that bring greater alignment and accountability, virtual and on-site training programs that improve workflow skills within your intact teams, one-on-one coaching for your high-performing leaders, and on-demand courses to learn at your own pace. We work with you to build a solution that helps you, your team, or your organization focus on getting the right things done.
Our Change Management solutions create highly aligned, accountable, strategically thinking, and collaborative teams.
Our Coaching programs create opportunities for you to dramatically increase your results and work/life balance.
Our Training courses integrate the latest tools to create seamless and sustainable systems to get the right things done.
The McGhee Learning Center gives you access to our productivity content in an intuitive and engaging self-paced format.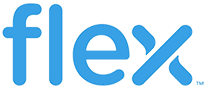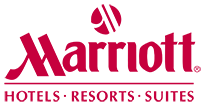 What Our Clients Have to Say
"Not only do I have a better handle on the items driving my objectives, I feel like I have less stress and more work/life balance as well. I recently talked with a co-worker who said, 'I can't afford to take a full day out for training.' My response? You can't afford NOT to take a day out for this training, it will truly change the way you work and live your life."
"Since completing Take Back Your Life!, Outlook is now so much more than just email. I can attest that having the discipline and using this system has really improved the quality of my life. My mornings are no longer filled with bombarding attacks and feelings of apprehension, of what have I forgotten to handle. Instead, they are structured and the path of what needs to be accomplished each day, each week, each month is very clear. There is a feeling of calm confidence. Things get done. Very little 'falls between the cracks' anymore. It allows me to keep focus on the important things and gives me the courage to say no to the less important."
"I've obtained greater clarity in identifying the specific actions I need to complete in order to keep the folks in my organization inspired, committed, and enthusiastic. It is important for my team to be responsive beyond their limitations. On a personal level, I find myself inspired to bring my work to the next level of excellence, effectiveness, growth, and profitability."